Are Wood Kitchen Cabinets Going Out Of Style?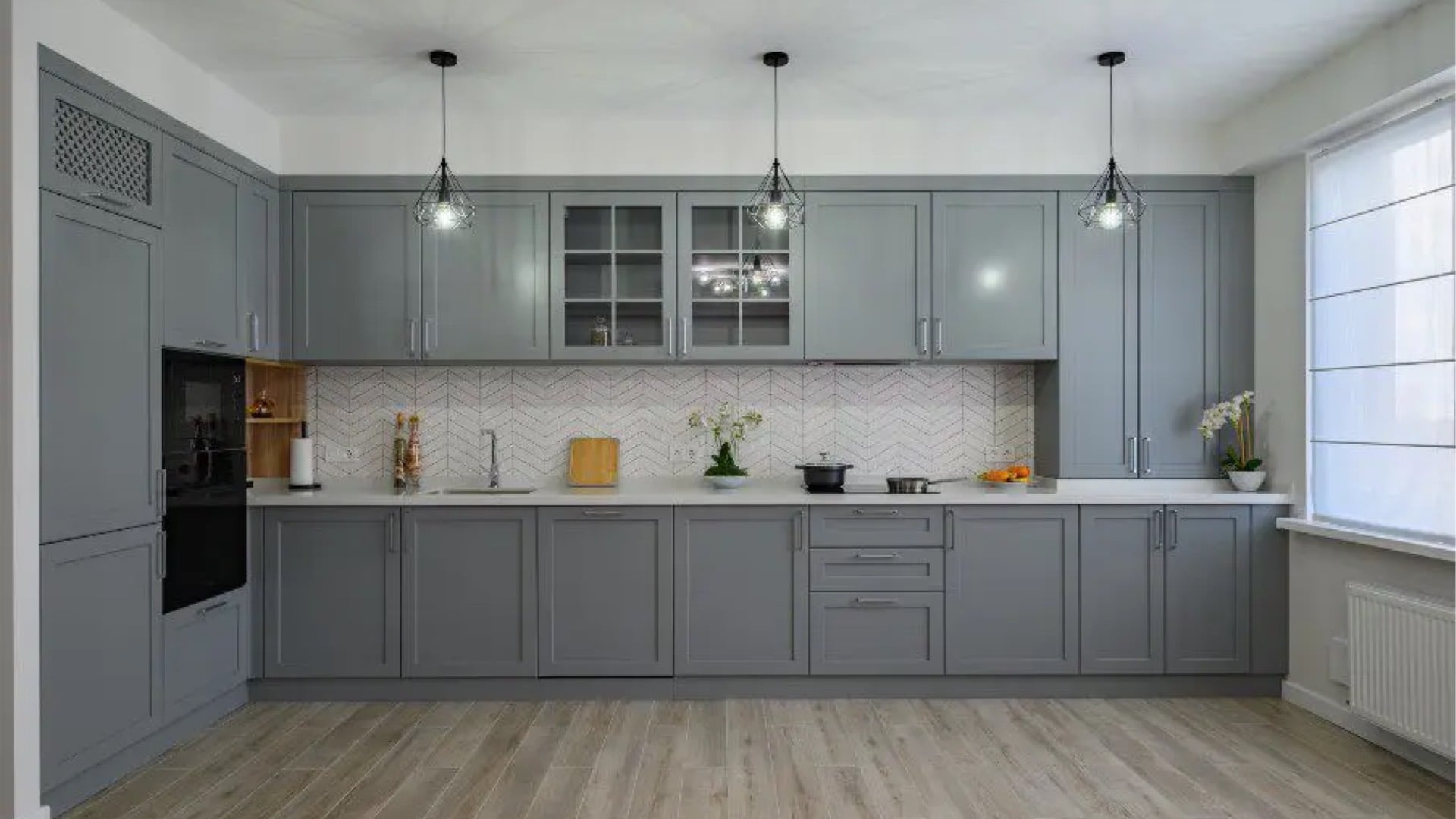 Are wood kitchen cabinets going out of style?
Things go out of style, things come back into style, but not all things. I doubt we'll see a resurgence of miniskirts, mullets, go-go boots, and bell bottoms, but you never know!
Wood cabinets are always a classic choice for a kitchen, but white cabinetry has been winning the popularity contest for the past ten years or so. Painted cabinets in shades of blue, grey, and green have also dominated the culinary scene.
One thing that has recently made a designing comeback in a big way are more natural wooden kitchen cabinets. Similar to regular white cabinets, wood kitchen cabinets will always come back into style, no matter how long they're out of style. This is because their design is classic, authentic, and timeless.
Wood is beautiful and can be adapted to any home. You can polish it, stain it, coat it, or paint it. You can even distress it if you want. While the styles and colors of wood cabinets from the past may have gone by the board, wood is quickly becoming the number one choice of material for kitchen cabinets.
Wood cabinets add value to any home. Woods like oak, hickory, and walnut are all very strong and durable and will last longer than most other materials.
Wood looks appealing. It adds warmth to a home, and never really goes out of style. Since wood can be painted or stained, there's always something you can do to make it look more up to date.
Wood cabinets are easier to install than other types. They're also easier to customize, and you can make the same type of wood look entirely different with varied finishing techniques such as sanding, staining, or painting.
There are more different wood types than there are other cabinet materials. Wood cabinets are also available in and endless range of prices and designs.
Popular types of wood today are cherry, hickory, pine, maple, walnut, and clear alder. Each species of wood has it's own characteristics in graining, durability, color and overall texture. Since wood is a natural product, no two pieces are going to be identical, and that is part of the charm of real wood.
Although wood kitchen cabinets were once considered out of style, they are definitely coming back into style and will always be a good choice in remodeling your home.
No matter what your project entails, you can trust Mans Lumber to provide the highest quality products and services. Since 1900m the Mans family has served the lumber and building materials needs of the Metro Detroit and Ann Arbor communities. Our knowledgeable and professional sales team offers a high level of customer service to every customer. Professional contractors and local industries rely on Mans Lumber & Millwork to set their projects apart from the competition.
For more information about Mans Lumber, visit our website or contact us at 1-800-TRY-MANS