DIY Woodworking Projects For Beginners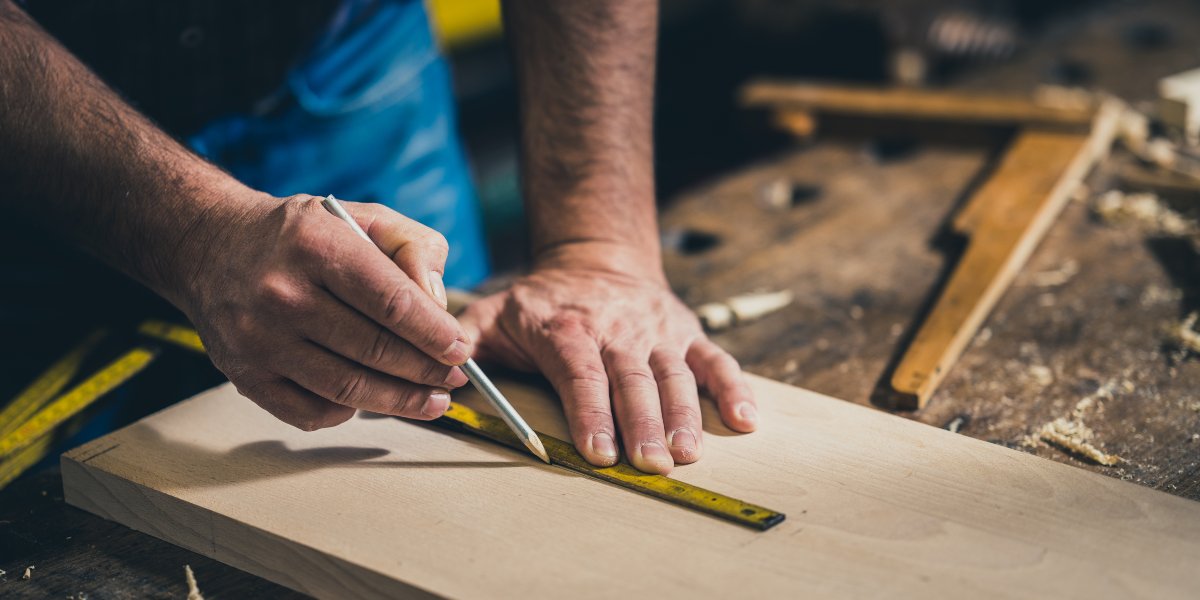 Get Started With These Simple Small Wood Projects
Do-it-yourself (DIY) projects have become popular thanks to the ease of following online tutorials. Whether you're looking to save money on your next home improvement project or just looking for a new hobby, there's nothing quite like the satisfaction of completing a project and creating something as unique as you are. DIY woodworking projects allow you to customize everything from the design to the materials and tools. You'll learn a lot about yourself and develop new skills when taking up small wood projects. Many of these skills can be applied to other aspects of your life. We know it may seem intimidating, but you don't have to be experienced in woodworking when trying one of these DIY woodworking projects for beginners that we recommend for our Michigan customers.
What Tools & Materials Do You Need to Get Started?
If you're new to woodworking, you must first familiarize yourself with a few basics before starting DIY projects. Depending on the wooden project you select, tools you may need include a tape measure, carpenter's square, cordless drill, jigsaw, clamps, and an electric sander. Woodworking safety equipment is also essential. Get yourself a pair of safety goggles to protect your eyes, earplugs or muffs to protect your hearing, cut-resistant safety gloves, a leather apron, steel-toe boots to protect your feet from falling objects, and a dust mask to limit the amount of dust and irritants you breathe in the air. You'll also need lumber and building materials. MANS Lumber & Home has various packages available for project-oriented people like yourself. From hardwood and softwood to siding, trim, and sheet building material, you'll find everything you need when you visit one of our Michigan showrooms.
Where Can You Find Woodworking Ideas for Beginners?
Small wood projects for items you'd likely use around the home are a practical place to start. After all, what's the point of making something if you don't have an intended use for it? The Internet is an excellent starting point for finding free woodworking plans and tutorials. Simply search for the type of item you're interested in creating, and a dozen websites or videos should pop up on your device. Some of the best places to check include woodworking magazines, manufacturer sites, and expert bloggers. You'll want to start with something simple and straightforward – a project with plenty of straight cuts and right angles is what we would recommend. Below are woodworking ideas suitable for anyone.
Build Your Own Spice Rack & Other Small Kitchen Projects
Tons of small wood projects may prove useful in the kitchen. A spice rack can help you organize your favorite seasonings on the counter, while a wooden chopping board can be handy when prepping meals. You could also try your hand at creating a kitchen drawer or pantry organizer to make silverware and other kitchen gadgets easier to find. None of these projects are time-consuming, making them perfect for beginners. Who wouldn't be happier with more efficient kitchen organization?
Build Your Own Bookshelf, Wall Cabinet, or Shoe Organizer
Whether you need a better place to store your books, shoes, or tools, one of the most rewarding woodworking projects for beginners can be a simple shelf, cabinet, or organizer. Wooden racks can keep your shoes clean without scuffing up your walls. Make one for every member of the family and paint them in fun colors to complement each person's bedroom décor. Take it a step further with a step stool/storage bench that serves as storage space and helps you reach your upper closet shelves. Due to their simple design and construction, work tables and wall cabinets for tools can be great DIY woodworking projects. Wooden coat and hat racks are also easy DIY projects that help keep your home organized and clutter-free. Not quite ready to tackle an entire bookshelf on your own? That's okay – you could start with a simpler pair of sliding wooden bookends to help keep your books in better order.
Build Your Own Outdoor Bench or Coffee Table on a Budget
Why spend thousands on a designer outdoor bench or coffee table when you can create a beautiful rustic-looking one of your own design? Building outdoor furniture doesn't have to break the bank. It's easy to get started with a couple of boards, some screws, and an artistic vision. Building a bench, farmhouse picnic table, or concrete-top coffee table joined together with pocket holes is not that difficult. The possibilities are endless when you get inspired by these and other DIY woodworking projects.
Find Everything You Need at MANS Lumber & Home Today
Feel free to get started with these beginner woodworking project ideas from MANS Lumber & Home. For 120+ years, our family business has served the lumber and building material needs of many Michigan communities. Whether you live in Canton, Ann Arbor, Birmingham, Trenton, or Detroit, we have whatever you need to complete DIY wood projects of all sizes and varieties. Contact us to learn more or to request an estimate for lumber and building materials from our friendly team of experts!