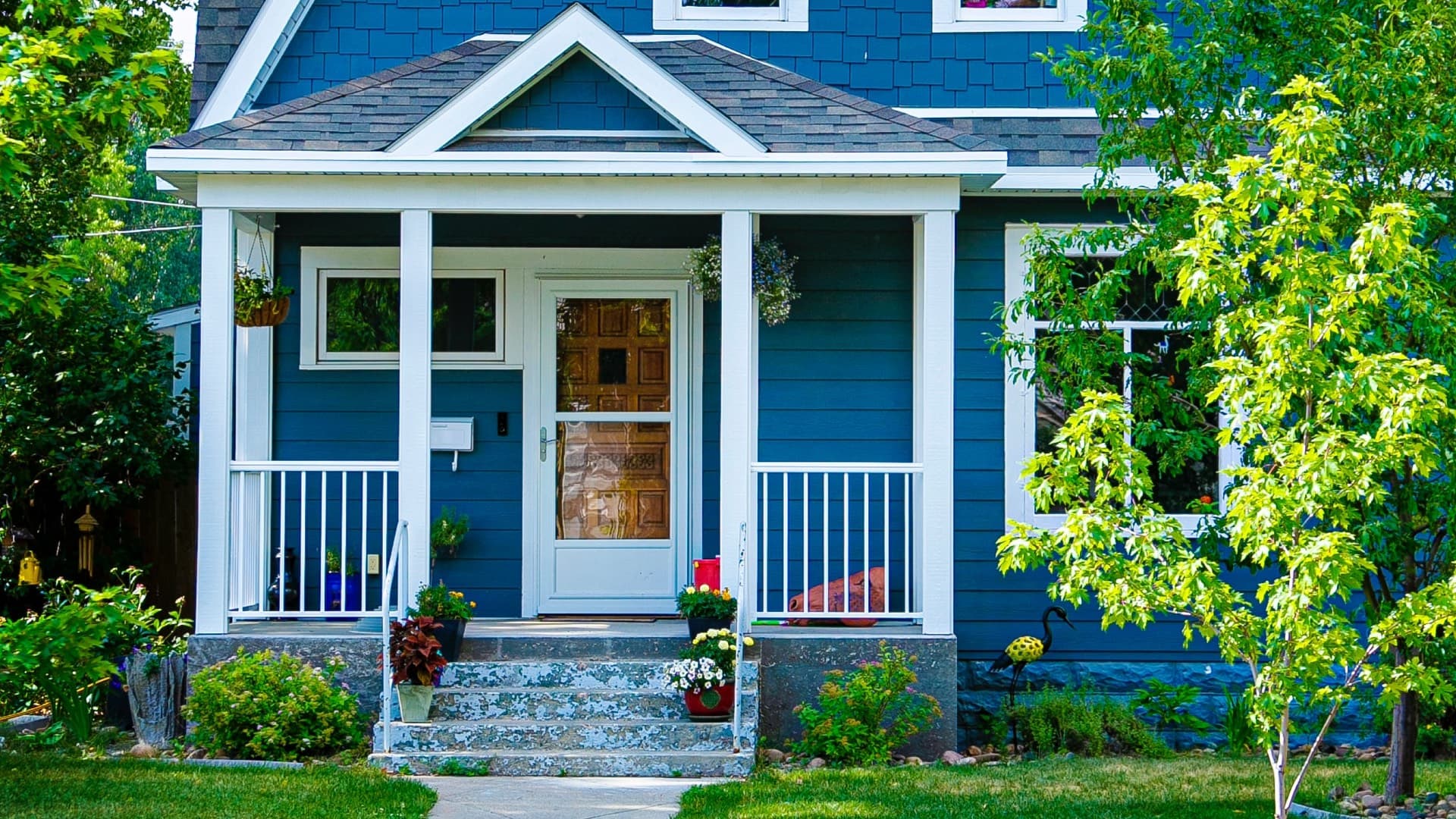 Your Front Door Décor Welcomes Guests to Your Home
When it comes to home improvement projects, doors are often overlooked. However, doors serve a vital home security role. They protect you from the elements and keep out unwanted persons, affording your family a certain level of privacy. Your home's front door also welcomes guests into your home, helping you make a good first impression. Selecting the right front door is as much about aesthetics as security and energy efficiency. If you could use front door replacement ideas in the Canton, MI area, Mans Lumber & Millwork has you covered. Keep reading for tips about choosing front door colors, styles, and more to make you the envy of your neighborhood.
Pick a Front Door Color to Complement Your Home's Exterior
One of the easiest ways to give your home a makeover is to repaint your front door. Think of your front door as a blank canvas and let your imagination run wild. Your front door should reflect your style and personality. Select a bright, eye-catching color to make a bold statement and contrast with the rest of your home's exterior. Or you can choose a front door color that complements your landscaping. Since Michigan has changing seasons, think about which colors would look best with your flowers in the summer, falling leaves in the autumn, or snowy, sparse trees in the winter.
Repainting your front door can also boost your home's curb appeal with future buyers. For the best results, consider special paints and primers for your door's material (wood, steel, fiberglass, etc.). Thanks to their durable sheen, gloss and semigloss paints will give you the most bang for your buck. Sanding the door before painting is in your best interest to remove dents for a smoother finish. We also recommend removing your door and its hardware for a more thorough paint job.
Consider Replacing Your Front Door's Material
Those looking for front door replacement ideas could also benefit from replacing their front door's material. Wood front doors remain the most popular among homeowners, but you could also choose steel or fiberglass for your next front door. Some prefer natural wood for its affordability and timeless appeal. For a different look with a wood front door, experiment with horizontal or vertical planks or ask about chevron wood panels with a more dynamic pattern. Whenever you want to refresh your front door's look, it's easy to repaint wood doors or repair scratches on them.
However, steel doors are more weather-resistant, requiring far less maintenance. Some people like the contemporary appeal of a black steel or copper door, which can look warm and inviting while improving your door's overall energy efficiency. Fiberglass doors also need less maintenance and withstand less wear and tear than their steel or wood counterparts, although they can crack with severe impacts.
If you're installing a new front door, consider adding architectural details during the design process to enhance its design. Wrought iron is often used as a front door design accessory to add a touch of Old-World elegance, making your entry look like something fresh out of a quaint European village. Many prefer the addition of a small glass window cut at eye level on their front door, complete with a peephole for extra security. You could also surround your front door with sidelight windows on the sides or transom windows above it to make your entryway more detailed and ornate.
Hardware is also an excellent place to begin accessorizing your front door. Consider adding hinge straps or clavos (large, decorative nails) for a more rustic look and feel. Ornamental metal grilles, glass panels, and customized knobs or handles can also give your entryway more personality. Textured glass panels let in more natural light while giving your front door a more artistic appeal. Dutch doors with sidelights and pivot doors that pivot on an axis instead of a traditional wall-mounted hinge are also all the rage.
Add Front Door Décor (Wreaths, Welcome Mats, Signs, Etc.)
There are so many ways to add flair to a modern front door. Front door décor is not limited to placing a welcome mat out front or a wreath on your door during the holidays. Many homeowners add plants, furniture with colorful cushions, and other decorative objects around their front doors to create a more cohesive look. We recommend starting from the bottom and working your way up with your front door décor to create more visual interest. Consider contrasting colors for the most eye-catching effect. Keep in mind that the priority should be enhancing your entry door and not covering it up completely. Clutter can be unappealing, whether it's inside your bedroom closet or on your front porch, so keep it simple.
Transform Your Wood Front Door With Mans Lumber & Millwork
If you could use other front door ideas for your next home renovation, Mans Lumber & Millwork would be happy to help. Our custom millwork shop and supply stores feature acres of construction-grade lumber utilized by homeowners, builders, and contractors across Michigan. With locations in Canton, Birmingham, Trenton, and Ann Arbor, high-quality lumber has been among our specialties for more than 100 years. Contact us to learn more about our door installation and design services. Our production department hangs over 100 doors a day, and we also assist with managing door projects with custom door jamb sizes and other unique requirements. Don't hesitate to let us know what you need today!