How Practical Are Wooden Kitchen Floors?
How Practical Are Wooden Kitchen Floors?
It's hard to beat the natural beauty of wood flooring, but it's not a traditional choice for kitchens, due to the risk of damage from water and traffic in the room. Despite the risks, today's wood flooring is easy to maintain and can be a great choice practically as well as stylistically.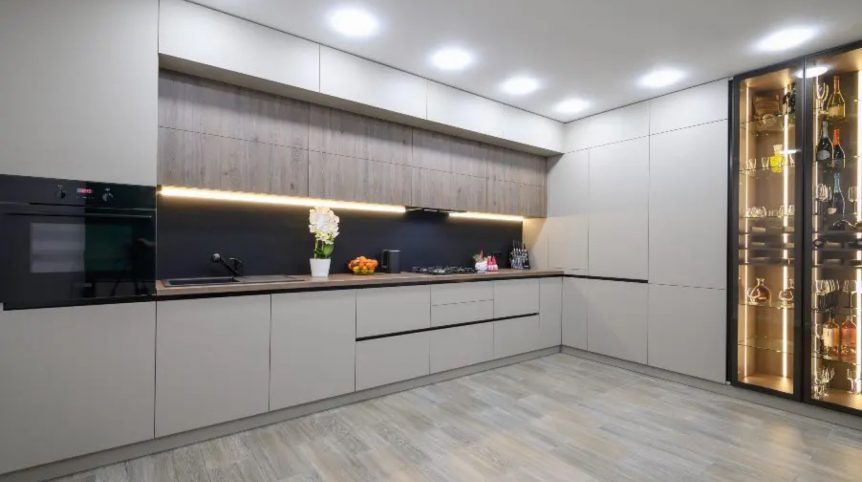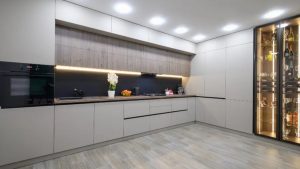 Why are People Choosing Wood?
Many homeowners prefer hardwood floors in rooms adjacent to the kitchen and having it in the kitchen creates a virtually seamless transition from one room to another. Wood also has a warm soft sensation underfoot, unlike ceramic or vinyl, which can feel cold on bare feet.
Remember that Wood and Water Don't Mix, But…
When wood becomes saturated, it can swell, warp or even split, so even a small dishwasher leak that goes undetected for some time can damage a section of a hardwood floor. An occasional spill though will simply wipe up and the floor will be as good as new. If spills are rare and if you're careful about your appliances, a polyurethane sealant every four to six years will protect the wood's beauty.
Wood Species Matters
When selecting a species of wood flooring for the kitchen, it's important to get a hard wood that can withstand the high impact traffic. Daily foot traffic in street shoes, as well as movement of chairs and stools can scratch or dent softer woods.
Unfinished vs Prefinished?
The simplest way to install a wood floor is to use prefinished planks, which provide a finished floor as soon as they're installed. Prefinished planks have beveled edges to give the floor a more finished look, but these edges create tiny cracks between the planks. Unfinished planks are a better choice for a kitchen. They create a surface that's completely flat. Once the planks are installed the surface should be sanded and sealed to create a perfectly smooth surface with no gaps between the boards.
Maintenance is a Snap
Caring for a wooden floor in the kitchen isn't difficult but does require vigilance to maintain. Any spills should be wiped up immediately, and dust and dirt should be dealt with using a soft dustmop or a non-scratch broom. Soft furniture pads should be placed on any chairs or stools to prevent scratching, and you can use accent rugs to protect the flooring in high traffic areas.
No matter what your project entails, you can trust Mans Lumber to provide the highest quality products and services. Since 1900m the Mans family has served the lumber and building materials needs of the Metro Detroit and Ann Arbor communities. Our knowledgeable and professional sales team offers a high level of customer service to every customer. Professional contractors and local industries rely on Mans Lumber & Millwork to set their projects apart from the competition.
For more information about Mans Lumber, visit our website or contact us at 1-800-TRY-MANS