How To Clean And Care For Hardwood Floors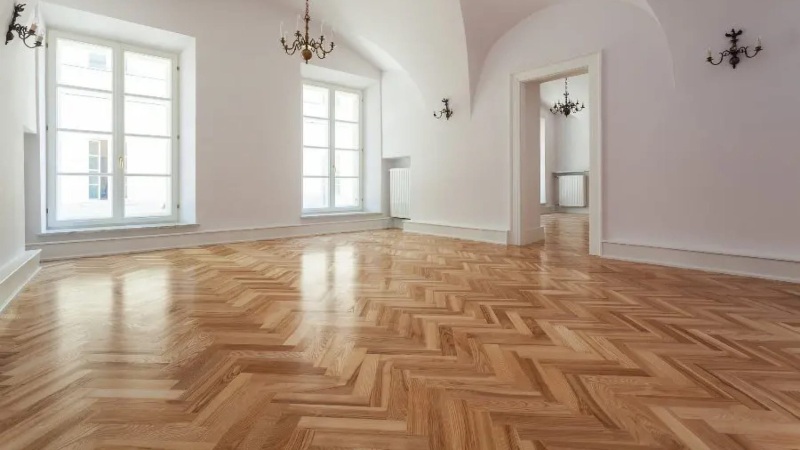 How To Clean And Care For Hardwood Floors
Hardwood floors are a great asset to your home or business. Unless of course, they become dirty or worn. It's important to keep these floors clean, and well-cared for. But you don't have to be a professional to know how to clean hardwood floors. Here's some fairly simple advice.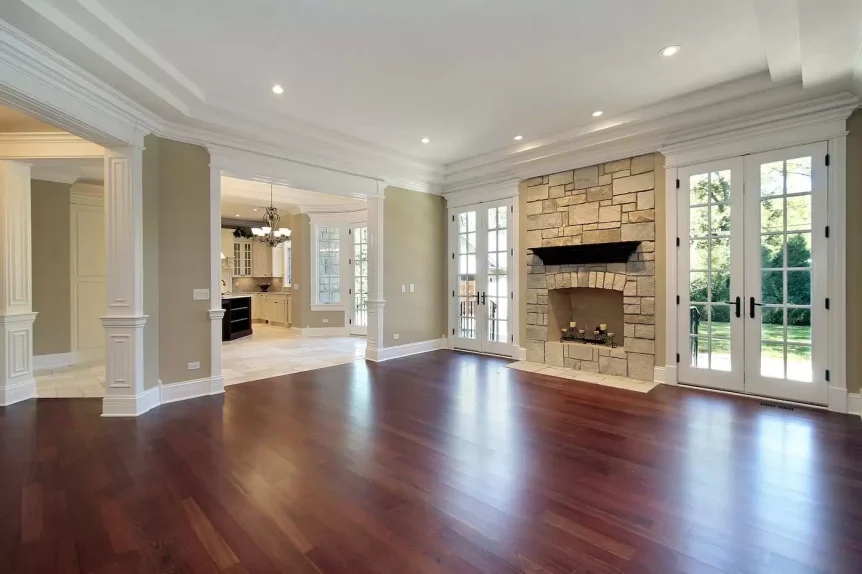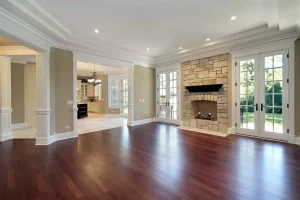 Prevent Wear And Tear
To keep your hardwood floors looking nice and new, it's important to prevent unnecessary wear and tear. Try these methods.
● Rugs – Hallway runners and area rugs will reduce the impact of everyday walking on your wood floors
● Door mats – Place a door mat outside the entrances you use the most. This will reduce the amount of dirt and pollen that gets tracked onto your wood floors, as well as cutting down on rain and snow. All this moisture and debris can really take a toll on your floors, so these mats are well worth the cost. If an entrance gets a special amount of usage, consider getting a floor mat for the inside as well.
● Furniture pads – Moving furniture around can scratch your hardwoods. Even falling into a chair can have this effect. Many types of casters and pads are available (and not too pricey) that prevent the feet of your chairs and sofas from doing damage. Some pieces (such as pianos) have little metal wheels. Don't be fooled. These can cause damage too, so be careful. There are other products called "furniture sliders" that are large plastic discs that help you slide furniture around your home. They're great for moving across carpet or rugs but can scratch wood. It's better to lift furniture off the ground whenever possible.
Vacuum Regularly
Some people seem to think that regular vacuuming is only necessary for carpets. This is not the case. A good vacuum is much more effective than sweeping with a broom if you want to keep your hardwood floors clean. Make sure the vacuum is set for hard floors. Having it on carpet setting can damage the wood. If you don't have time to vacuum regularly, consider getting a programmable "robot" vacuum like Roomba or iRobot. These will do the vacuuming for you, and you can set the times that you want them to run.
Sweep It Up
As essential as vacuums are, brooms also have their benefits. They're quick, quiet, and don't have to be plugged in or recharged. They can also get in corners and under objects in ways that vacuums can't. Sweep gently and with the grain of the wood.
Mop Too
For a good shine, use a mop and a hardwood floor cleaner appropriate for your type of wood. The mop should have a flat head and/or microfiber material pad. You don't need a bucket. Just spray the floor with a light mist and mop over the liquid. As with sweeping, it's best to mop gently with the grain of the wood. There's no need to rinse afterwards. Buffing isn't often needed but if you feel the need, you can buff the floor with soft socks or cloth diapers, with the grain.
Spot Treat
For all the little spills and soils on your hardwood floors, there's an easy solution. Just spray with a wood cleaner appropriate for your type of wood, and wipe up with a paper towel. This sounds like extremely basic advice (and it is) but people do neglect spills and tracked-in whatnot because life gets in the way. If you have kids and dogs, you're guaranteed to miss a little mess here and there. As soon as you notice it, wipe it up. If it's a stubborn spot you can use a microfiber mop head or cloth.
Since 1900, the Mans family has served the lumber and building material needs of the Metro Detroit and Ann Arbor communities. Nicholas August Mans began selling coal and peat in the Downriver community of Trenton, Michigan. His business quickly expanded throughout Southeast Michigan, eventually including four lumberyards, two kitchen and bath design showrooms, floor coverings, kitchen flooring, a finished carpentry and millwork shop and an installed products division.
The Mans family continues to operate Mans Lumber and Millwork with the same customer-centered values on which N.A. Mans built his business. Mans employees undergo continuous education and training to ensure that customers have access to the latest product information and building techniques.