Ideas for Designing the Perfect Home Bar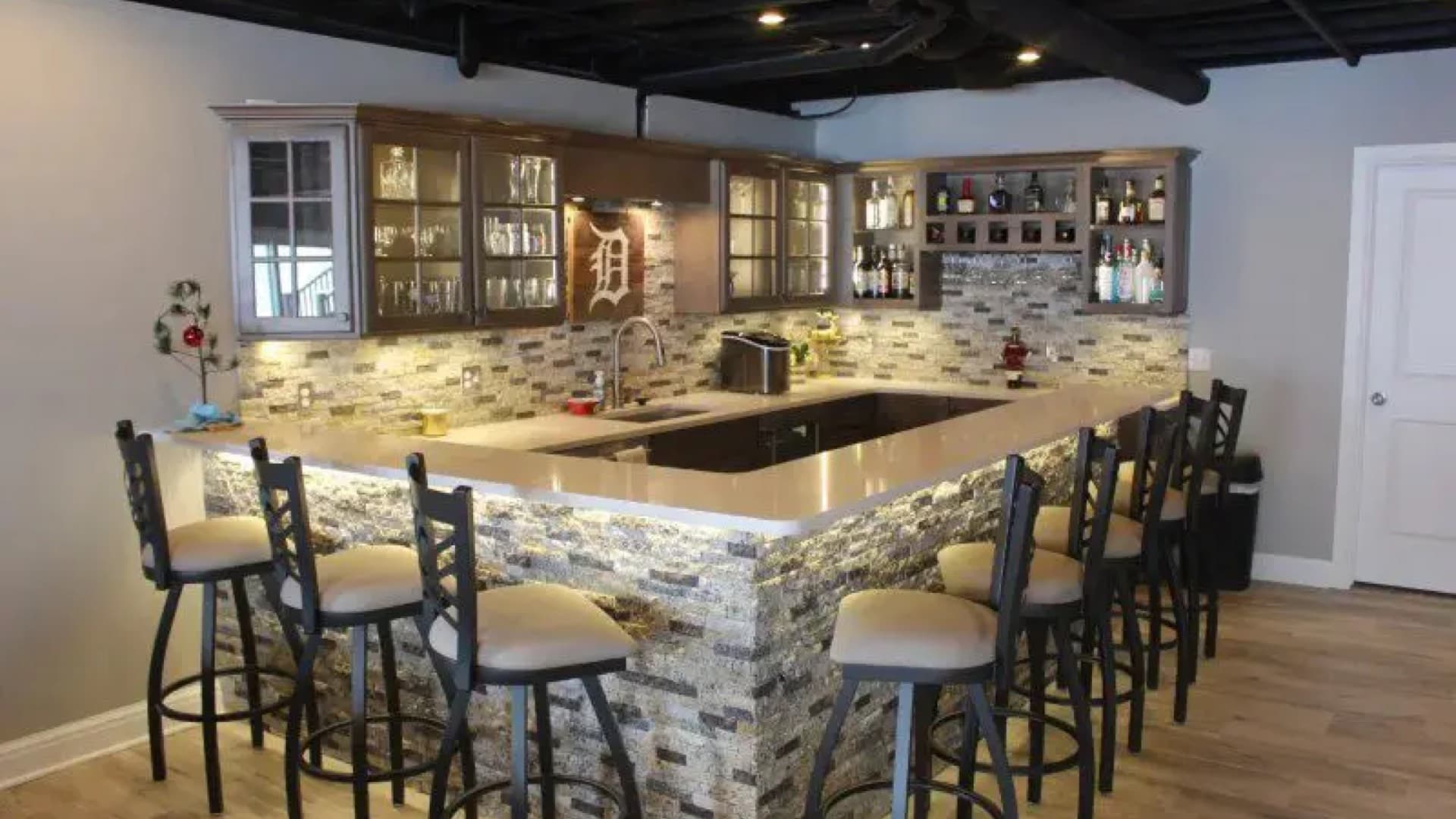 How to Plan and Design a New Bar in Your Home
Your own personal bar is the pinnacle of luxury. Whether you need it for gameday celebrations or a classy dinner party, designing and building a home bar can be an exciting task. But with so many styles and woods to choose from, where do you start? The team at Mans Lumber in Michigan has put together this helpful guide on designing the perfect mini bar for your home.
Location, Location, Location
The first step to any design project is figuring out where your home bar will go. If your bar is in the wrong location, it may end up sitting unused. Think carefully about where you entertain guests or want to entertain guests. Do you spend a lot of time in the basement? Does the garage get utilized during the summer?
It's important that your bar is not only easily accessible, but is built in a place that makes sense considering the functionality of your home.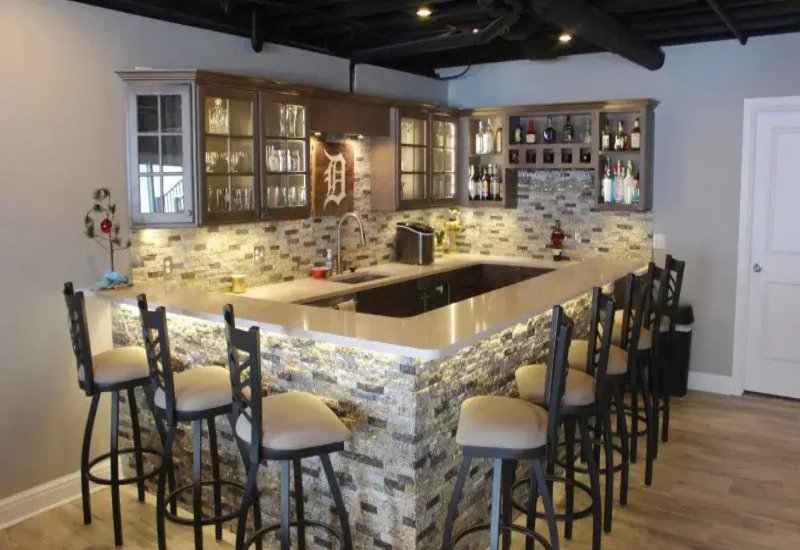 Should You Choose a Wet Bar or Dry Bar?
What type of bar is right for you? Choosing a wet bar over a dry bar will dramatically influence the design. This is because wet bars incorporate sinks with running water, which will require additional plumbing.
While wet bars are much more convenient and allow for greater functionality of your home bar, dry bars generally have a much more modern design. You may be better off with a dry bar if you don't wish to undertake a plumbing project when designing your new bar.
Don't Be Afraid to Step Outside the Box
Your home is your castle, so don't be afraid to get daring with your bar. This could mean designing a bar with a certain theme, or incorporating features that you would find in a commercial bar. Not only can this help create an area of your home with its own personality, but it can get your guests excited for a fun evening.
Other Factors to Consider
When building your bar, it's important to remember to allow for hookups of TV cables, electrical outlets, and plumbing, if necessary. Not factoring these in beforehand can lead to poor function or expensive fixes.
Know the dimensions of the space you are working with, and design the bar to accommodate that space. In general, a home bar is 42 inches high, with chairs at 30 inches high. The average bar is 24 inches thick, although this will depend on your specific design.
Choose the Right Materials
It can be tricky to determine what materials would look best in your home. Bars can be made of anything from wood to granite or quartz. Remember that a bar is essentially a miniature kitchen, and it should be built to last like one.
Wood materials can be used to provide a rustic (or even modern) look. Depending on the finish you use, wood is a versatile and affordable material that many DIYers use for their home bars. Mans Lumber in Michigan helps residents in the Detroit Metro area find the perfect lumber for their projects. We also help you with design aspects, so you can create a beautiful bar that's built to last.
Choose Mans Lumber for Your Design and Lumber Needs
Since 1900, the Mans family has served the lumber needs of Detroit Metro and Ann Arbor. With more than 100 years of experience, we have the lumber and tools to help you with your next project. We are dedicated to helping you with your design and lumber needs so you can create the perfect bar for your home. Contact our team directly and see how we can assist you.