Is Laminate Flooring For You?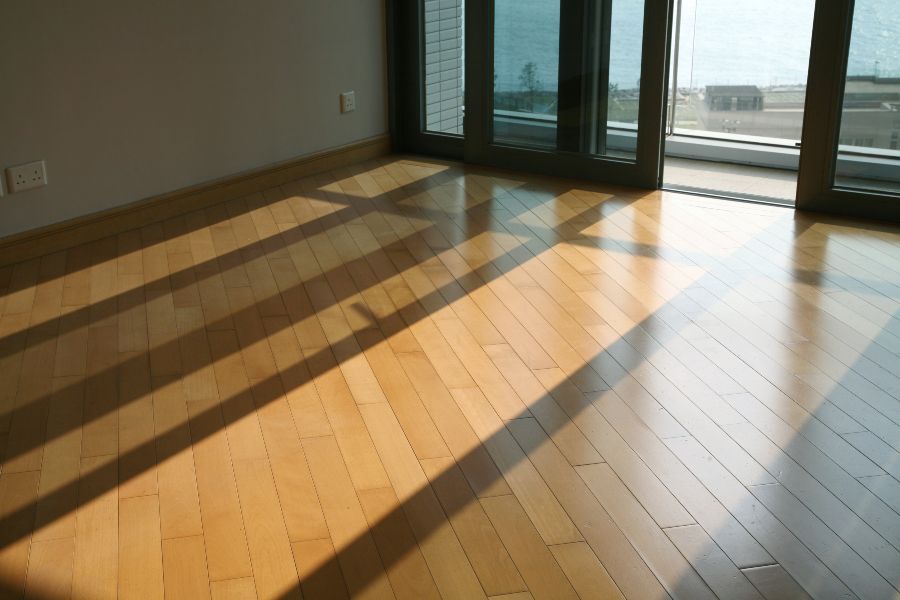 What is Laminate Flooring?
Laminate flooring is a popular choice for homeowners looking for an affordable and versatile flooring option. Laminate flooring is made up of four layers of material:
The top layer is a wear layer made of synthetic material
The second layer is the design layer which is a high-resolution detailed photographic image that looks like wood, tile, or stone
The third layer is the inner core of high-density pressed wood fiberboard
Layer number four is the backing, which provides a moisture barrier to prevent the flooring from warping
Advantages of Laminate Flooring
One of the main advantages of laminate flooring is its durability. It's resistant to stains, scratches, and fading, making it a great choice for high-traffic areas and households with children or pets. That top layer is designed to withstand a lot of wear and tear, and it can maintain its appearance for years.
Another benefit is its affordability. Compared to hardwood or tile flooring, laminate is significantly less expensive. It offers the look and feel of more expensive flooring options. In addition, the installation process is relatively straightforward, and many laminate flooring options come with a click-lock system, making it a fairly easy DIY project.
Laminate is also highly versatile in terms of design options. It comes in a wide range of colors, styles, and finishes to suit just about any décor. It can simulate hardwood, tile, or even stone, and it can be installed in just about any room in the house.
Other Considerations
While laminate flooring has these many advantages, there are some considerations to keep in mind. It's not as resistant to moisture as other flooring types, so it may not be suitable for bathrooms or areas prone to water spills. In addition, it can't be refinished like hardwood. If it's damaged, you may be able to replace one or two planks, but you may need to replace the entire floor.
Summary
Laminate flooring has many advantages including durability, affordability, and versatility. Its ability to mimic the appearance of more expensive materials make it an appealing option for many homeowners. However, its susceptibility to moisture damage and the inability to refinish it may be limitations to consider. By weighing these factors against your specific needs and preferences, you can determine if laminate flooring is right for you.
Ask the Experts
If you'd like to find out more about laminate flooring, consider consulting the experts here at Mans Lumber & Millwork. They carry a large selection of laminate flooring and can help you select the right one for your particular situation.  Mans Lumber & Millwork is a custom millwork shop offering kitchen design as well as premium moldings and lumber. Since 1900, the Mans family has served the lumber and building material needs of the Metro Detroit and Ann Arbor communities. Over 100 years later, we continue to operate our company with a customer centered focus. Our employees undergo continuous training and education to ensure that our customers have access to the latest product information and building techniques. With locations in Trenton, Canton, Birmingham, and Ann Arbor, we concentrate on providing quality building materials and outstanding customer service. If you would like more information about the products and services we offer, visit our website, give us a call at 734-237-7914, or drop by any of our four locations. We look forward to serving you!