Kitchen Remodel Ideas On A Budget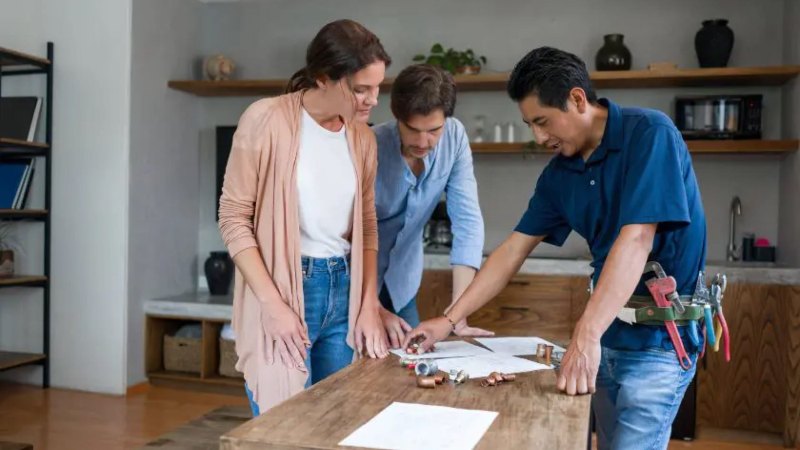 If you've ever called around for quotes on kitchen remodeling, you may have gotten estimates well above what you intended to spend. Don't be discouraged. There are smart options out there to update any kitchen, on any budget.
Buy An Island
If you need more surface space and storage (and you have enough floor space) consider adding an island to your kitchen. There's a wide variety of sizes, styles and colors to choose from. They can be mobile or stationary, fancy or simple. There are models available with extra features such as pull out surfaces or electrical outlets.
Change Out the Cabinets Doors
Replacing your cabinets can really benefit your kitchen, but if you don't have the budget for a complete replacement, consider giving them a facelift by replacing the doors. This lets you choose a whole new style for your cabinetry, at a much lower cost. For a tighter budget, repainting the cabinets and/or replacing their hardware can do a lot to update the look of your cabinetry as well.
Update Your Tile
If your old kitchen tiles look outdated or boring, there are options available besides tearing them out and replacing them. One option is to apply fashionable decals over all or some of the tiles. Another choice is to use stencils and paint to give a radical new look to your tiles. Another alternative to replacing all your tile is to focus on one area, such as the backsplash, and choose a design that really adds some pizazz to the room.
Redo those Lights
Lighting has a huge effect on the feel of a room. If you have older lighting that you're not happy with, changing the light fixtures can do wonders. Take a trip to your local hardware store and ask about recessed lighting conversion kits. Depending on your handiness, there's a chance you can do this project yourself. Other options include updating the light bulbs to high-efficiency LED bulbs that have an antique look.
Replace Those Rugs
Choosing a great rug can do wonders for your kitchen. Choose a rug that doesn't clash with the elements already in place, and will last. Take note of cleaning instructions too. If you have messy kids and dogs, you may want to avoid getting fancy rugs that need special cleaning. Many rugs can be thrown into the washing machine.
Replace the Seating
If you have old chairs or stools in your kitchen, maybe it's time for an update. Seats can get a lot of wear and tear over the years, especially cushioning. Take a look at the options available and choose seating that will change the look of your kitchen without breaking the bank or clashing with your existing decor.
Consider the Plumbing
One of the biggest parts of a kitchen remodel cost comes when you add or move a sink. If you're expanding your kitchen, consider keeping the plumbing where it is and working around it. Maybe that kitchen sink that's currently against a wall can stay where it is, but be part of an island when the room expands.
Replace the Sink and/or Faucet
Kitchen sinks and faucets get a lot of wear and tear. Replacing them can go a long way in updating your look, but can also add a lot of functionality. You can get a deeper sink, and a modern faucet with advanced features. These upgrades can make your kitchen more functional as well as more fashionable.
Throughout Michigan, homeowners trust the knowledgeable and skilled designers at Mans Lumber for all their kitchen remodeling and renovation projects. Our team can handle any size project, large or small. We stay up to date on the latest design trends and luxury products to deliver a stunning final product that you're sure to love. Contact our professionals today to get started with an in-home design consultation.
Since 1900, the Mans family has served the lumber and building material needs of the Metro Detroit and Ann Arbor communities. Nicholas August Mans began selling coal and peat in the Downriver community of Trenton, Michigan. His business quickly expanded throughout Southeast Michigan, eventually including four lumberyards, two kitchen and bath design showrooms, floor coverings, kitchen flooring, a finished carpentry and millwork shop and an installed products division.
The Mans family continues to operate Mans Lumber and Millwork with the same customer-centered values on which N.A. Mans built his business. Mans employees undergo continuous education and training to ensure that customers have access to the latest product information and building techniques.