New name, same values: Get to know Mans Lumber and Home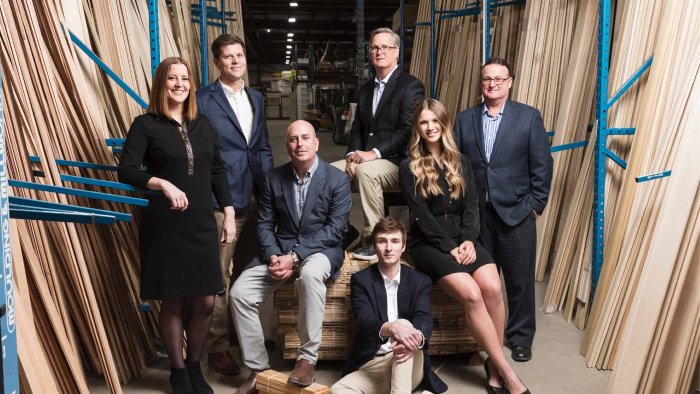 Reposted from Detroit News: https://www.detroitnews.com/story/sponsor-story/mans-lumber-and-home/2023/03/01/new-name-same-values-get-to-know-mans-lumber-and-home/69939963007/
Houses have changed a lot since Mans Lumber and Millwork opened up shop back in 1900. But as trends came and went and homes grew in size, a few things never changed.
The business – family-owned both then and now – is about people, said Anna (Mans) Motschall, the company's chief financial officer and part of the fourth generation in charge.
"Relationships have always been a primary focus for us – whether internally or externally," said Motschall, who joined the company in 2002.
That includes providing career paths for each generation that wants to carry on the family legacy.
"We are very proud to be contributing to the success of our family business and making a positive impact in both our employee and clients' lives," said Meghan Mans, administrative services specialist and part of the fifth generation of Mans.
As Mans grew into Michigan's largest family-owned lumber, millwork and home improvement center, the family remained committed to their founding values. Nicholas August Mans got his start by selling coal and peat in Trenton. His business quickly expanded throughout Southeast Michigan, eventually including four lumberyards, two kitchen and bath design showrooms, floor coverings, kitchen flooring, a finished carpentry and millwork shop and an installed products division.
That success came from staying focused on the customer – and evolving to continue meeting their needs.
The latest evolution reflects two big changes: Finding their niche on the inside of the home and helping more women feel comfortable leading renovations of all sizes.
"We are very excited for the opportunity to rebrand and focus on the interior side of a home while continuing to exceed the expectations of our long-time builder friends and clients," said Motschall.
Soon, they'll swap "millwork" for "home" in the company name. But not to worry: They're only adding offerings – not taking away the millwork that allows them to customize any project.
The new name of Mans Lumber and Home "will allow our communities to better understand all that we offer," said Motschall.
Home is what's inside, after all, and that's where more homeowners are shifting their attention.
"In the last few years, homeowners have taken a hard look at their interiors," said Mans, who worked in the kitchen and bath design department. "They are renovating not only kitchens and baths but replacing interior doors, windows, and flooring."
The centerpiece of the rebrand is a new line of cabinets inspired by their founder. The Nicholas August Collection uses the highest quality materials and finishes, with over 100 wood and color combinations, thousands of modifications, and the latest style trends.
"He was a visionary, always looking for an opportunity to enhance what we can provide for our clients," said Motschall. "We strive to continue to carry on his legacy."
While most people view the lumber and building material business as a male-dominated industry, both Motschall and Mans said their family "fully embraces women in all departments, from warehousing and yard to sales and marketing, to accounting, customer care and leadership."
And they know that'll continue for generations to come.