What Is the Best Wood for Outdoor Decks?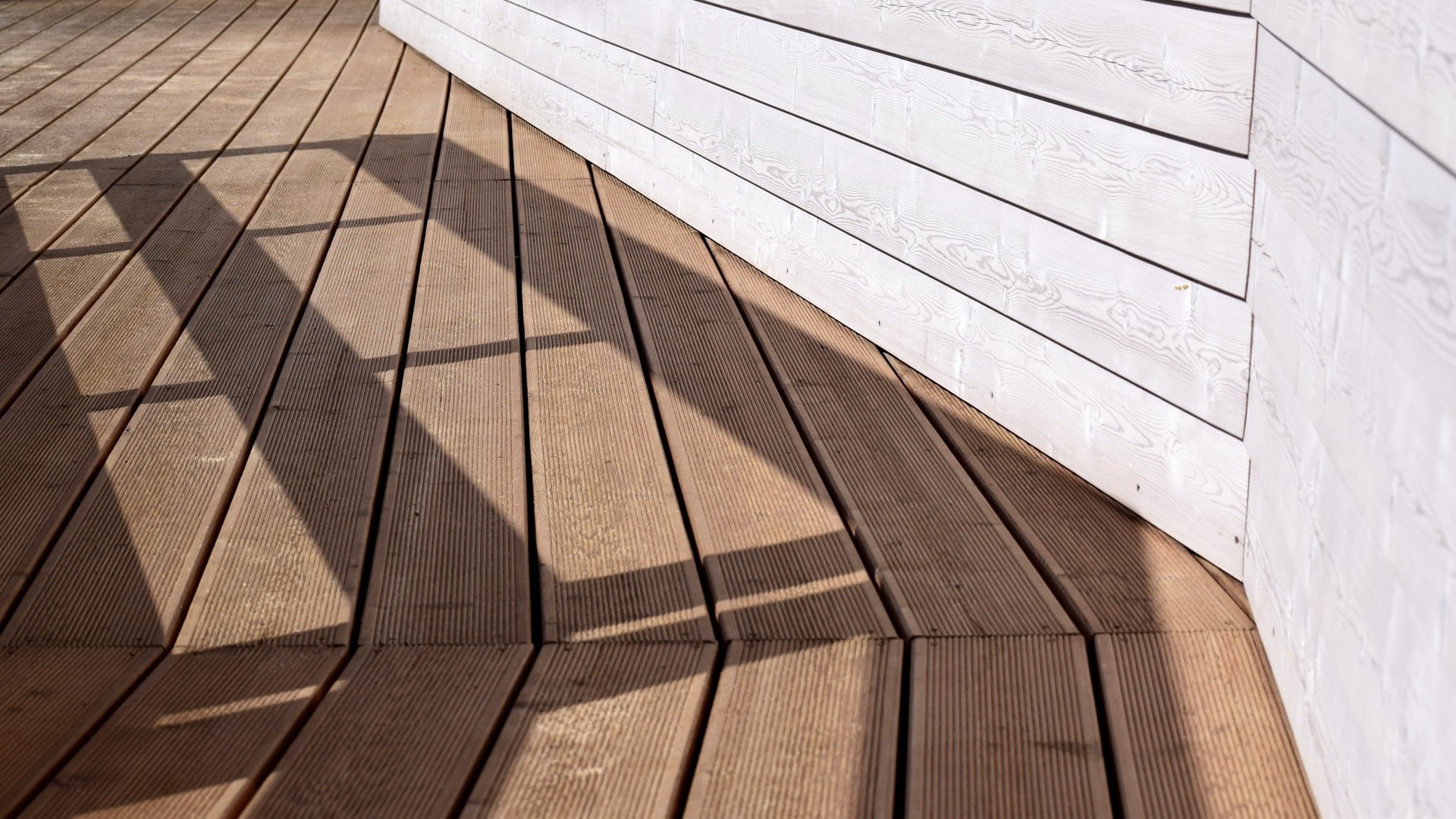 What Is the Best Wood for Outdoor Decks?
Wooden Deck Supplies and Deck Designs in Canton, MI
Wooden decks create a timeless, beautiful work of art in your backyard. But sometimes, it can be a daunting task to get started. There are many factors to consider when installing your wood deck:
•Do I use hardwood or softwood?
•What species of wood should I use?
•What kind of style do I want?
•Do I stain the wood or no?
All of these options can be overwhelming for a homeowner, but we're here to help. At Mans Lumber, we provide homeowners throughout Canton, MI with a wide range of lumber and building supplies for wooden decks to create your own slice of paradise. The biggest aspect of installing a new wood deck in your Michigan home is deciding on which wood is right for you. We have put together a guide to help make that decision process easier. As always, don't hesitate to reach out to our team of experts at Mans Lumber. We have years of experience helping homeowners make the most of their backyards and look forward to assisting you next.
Hardwood or Softwood?
Contrary to what most people may think, the classification of hardwood and softwood doesn't actually depend on the hardness of the wood itself. Hardwood trees are classified by the seeds they produce and their type of leaf. Hardwood trees have seeds that fall from their branches which need to be covered by an outside layer, usually a fruit or shell. It also sheds its leaves annually. Softwood trees have seeds that have no protective layering and have evergreen leaves or needles. Hardwood trees are usually slower growing.
Hardwood Species
•Oak
•Mahogany
•Ipe
•Teak
Softwood
•Pine
•Fir
•Spruce
•Redwood
•Cedar
Previously, softwoods were a great choice for decks when they were easier to supply. However, this is no longer feasible as modern softwood trees are full of knots and non-durable wood with a very short life expectancy, causing you to need to replace your decking more frequently. Instead, hardwood provides superior properties, making it more ideal and safer for your home deck. Hardwoods are:
•Durable
•Weather Resistant
•Long-Lasting
•Easier to Maintain
•Crack, Chip, and Break Resistant
Which Hardwood Should I Choose?
Now that we understand why hardwood is the right choice for your home's deck, let's go over the different types and why they can work for you.
Ipe
Also known as Brazilian walnut, this is an incredibly popular choice due to its durability and resilience to the weather. It also doesn't require special treatment outside of staining or oiling to preserve its dark, rich characteristics. It's also safe to use in wet conditions, which we see plenty of in Michigan, as it is resistant to termite infections and decay.
Batu
Resembling mahogany in its rich, red color, Batu is strong and durable with long-lasting lifespan and is versatile in design to work with any motif. Batu is rot-resistant and has a Class A Fire Rating. Even in non-treated wood, it is safe and durable for every season.
Cumaru
Also known as Brazilian Teak and Brazilian Chestnut, this red/brown hardwood is dense and versatile. It's important to choose a high-quality oil to preserve its natural color and protect it from the sun's UV rays.
Massaranduba
Brazilian Redwood is one of the most durable hardwoods available. It provides you with long-lasting beauty for your deck. However, this wood has a high amount of movement and will require excellent ventilation under your deck and proper spacing.
Let's Get Started
Whether you know exactly what you want or need help selecting the right wood for your deck, contact our team. Mans Lumber takes pride in providing Canton homeowners with the very best. A new hardwood deck increases your home's aesthetics, living area, and resale value! Let's get started by choosing the right wood for the project.