What Kind Of Wood Is Ideal For Kitchen Cabinets?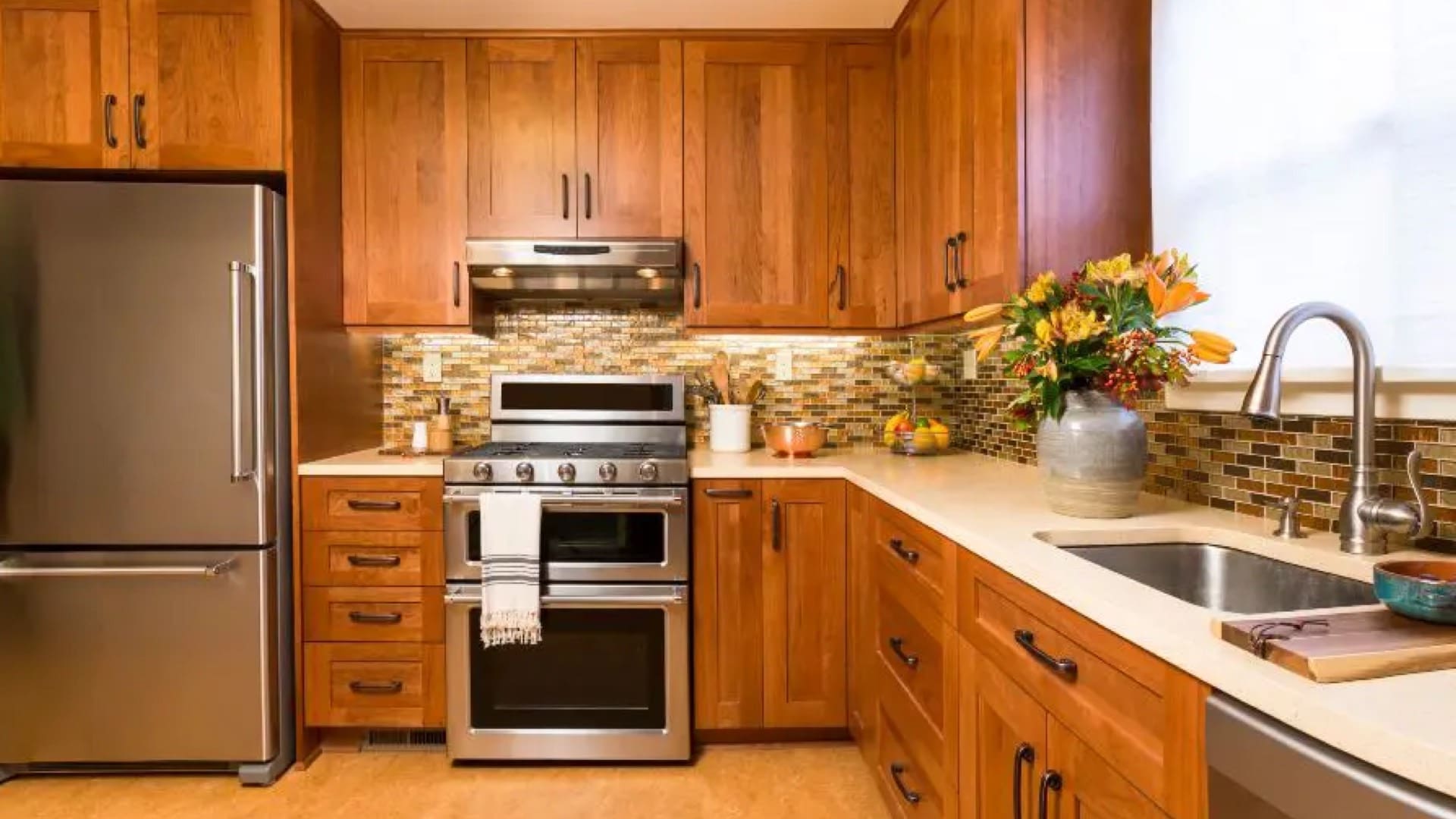 What kind of wood is ideal for kitchen cabinets?
If you've decided that you want to install wooden cabinets, you're going to be presented with a vast array of styles, colors, and woods. With so many varieties of wood species to choose from, it's no wonder that cabinet makers are offering more options, wood types, colors, and stains than ever before. Some woods are more suitable for kitchen cabinets than others, but the best cabinets are the ones you fall in love with.
So, what are the best kinds of wood for a kitchen? The types of wood used in cabinet making are generally referred to as soft or hard woods, depending on the tree and its natural properties, but it doesn't necessarily indicate the hardness of the wood. It's more likely though that you will be more concerned with the woods aesthetic and how it will complement your homes décor than how hard the wood it. Cabinets don't have to be as resilient as wood flooring, so the hardness isn't as important.
Five of the most popular wood types on the market today are pine, oak, hickory, cherry and maple.
Pine is one of the cheapest and easiest hardwoods to get. Pine adds a nice rustic look to kitchens, and it ages quite nicely.
Oak is easy to find, fairly cheap, durable, and it takes paints and stains well.
Hickory is the most durable of the woods. You won't see nicks, cracks, or moisture damage on cabinets made from this hardwood.
Cherry wood is very durable and easy to work with, but it is more expensive than most hardwoods. This is one of the best woods for kitchen cabinets. The wood grains show up beautifully through paints and stains. Along with this beauty comes durability and a higher price tag.
You can also choose painted cabinets in virtually any color of the rainbow to match your home's décor. White and black have traditionally been preferred colors for kitchen cabinets, but It's not uncommon today to find them in greens, reds, blues, greys, and even two tone color combinations.
When choosing the right color, keep the woods undertones in mind. Warm undertone cabinets look yellow or red in color. Cool undertone cabinets will have more of a grey cast. Make sure that these undertones match the scheme of the rest of your kitchen before purchasing the cabinets.
No matter what your project entails, you can trust Mans Lumber to provide the highest quality products and services. Since 1900m the Mans family has served the lumber and building materials needs of the Metro Detroit and Ann Arbor communities. Our knowledgeable and professional sales team offers a high level of customer service to every customer. Professional contractors and local industries rely on Mans Lumber & Millwork to set their projects apart from the competition.
For more information about Mans Lumber, visit our website or contact us at 1-800-TRY-MANS.