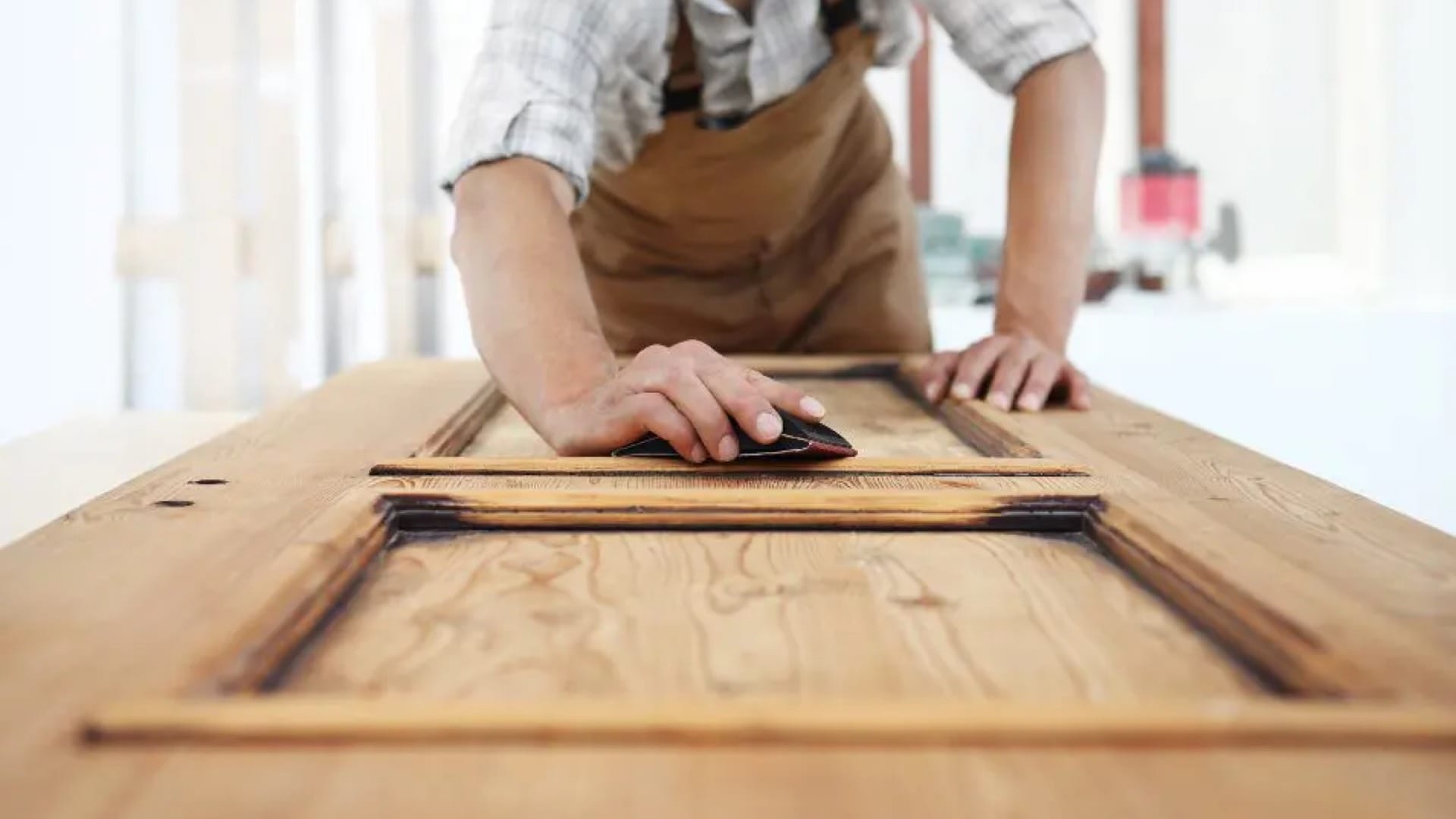 A wooden door can look great for decades if it's properly maintained. There are beautiful wooden doors in Europe that are many centuries old. Here's how to keep your wooden doors in great shape.
Your Door's Finish
If your wooden door has been properly sealed and finished, it probably won't require much of your attention. If you're about to buy a wooden door, inspect it carefully to make sure it's been properly finished. If it hasn't, consider finding another supplier.
Inspection and Cleaning
For exterior doors that are exposed to the elements, you will want to inspect every side of the door, including the top and the bottom. If one of your doors seems improperly or insufficiently finished, it's better to fix that now rather than later, because prevention is cheaper than repair.
Your need to clean and inspect your doors depends a lot on the nature of your home or business. If you have a lot of people over often you will want to pay more attention to the condition of your wooden doors. This is especially true for your front doors. A worn out or dirty front door can give visitors a bad impression.
In any case, it's a good idea to inspect and clean your doors at least once a year. Take a close look at all sides of the door. Feel for rough patches. These areas may need some special care. There usually won't be too much cleaning needed, or special materials. You can use a rag or paper towel plus a diluted wood cleaner. Gently remove all debris.
Don't neglect your interior doors. Sometimes they're the ones who get neglected. They can accumulate a lot of dust and pet hair. Bathroom doors (including the pantry or closet doors) are exposed to lots of moisture, so inspect them for mildew or mold. Clean them thoroughly on all sides so the mold won't spread.
Dogs and Doors
If you have dogs, they may express their need to go outside or inside by scratching on the door. Over time this can cause serious damage. If your dog does a lot of scratching, cover that section of the door with a brass plate or a hard plastic cover. If your dog needs a way to communicate to you that he needs to go out or come inside, there are products available to help him. One kind of product is a small electronic device that attaches to the bottom of the door. When your dog taps or scratches on the device, you will hear a signal on a corresponding device, letting you know he needs assistance. If that doesn't work for him or seems too high-tech you can also try attaching a bell near the bottom of the door and see how he takes to that.
Refinishing and Restoring
If you need to refinish or restore a door that's been damaged, there are many online resources to guide you through the process. There are also many products available online or at your local big box hardware store. This includes wood glues, polishes, sealants, sandpapers, and of course a wide variety of paint.
If you need to do extensive work, it's best to remove the door. First, set up a good work area where you won't be interrupted or worried about getting paint or polish on anything. It's a good precaution to lay down a drop cloth. Use a hammer and small screwdriver to remove the pins from the door hinge, then gently pull the door to a place where you can work on it. These doors may seem light but they can be awkward to carry around, so it's a good idea to get a friend to help you. Sand very gently, and use the proper paint and finish for the door's material. Wait for it to completely dry before putting it back.
Since 1900, the Mans family has served the lumber and building material needs of the Metro Detroit and Ann Arbor communities. Nicholas August Mans began selling coal and peat in the Downriver community of Trenton, Michigan. His business quickly expanded throughout Southeast Michigan, eventually including four lumberyards, two kitchen and bath design showrooms, floor coverings, kitchen flooring, a finished carpentry and millwork shop and an installed products division.
The Mans family continues to operate Mans Lumber and Millwork with the same customer-centered values on which N.A. Mans built his business. Mans employees undergo continuous education and training to ensure that customers have access to the latest product information and building techniques.