Wooden Window Designs And Ideas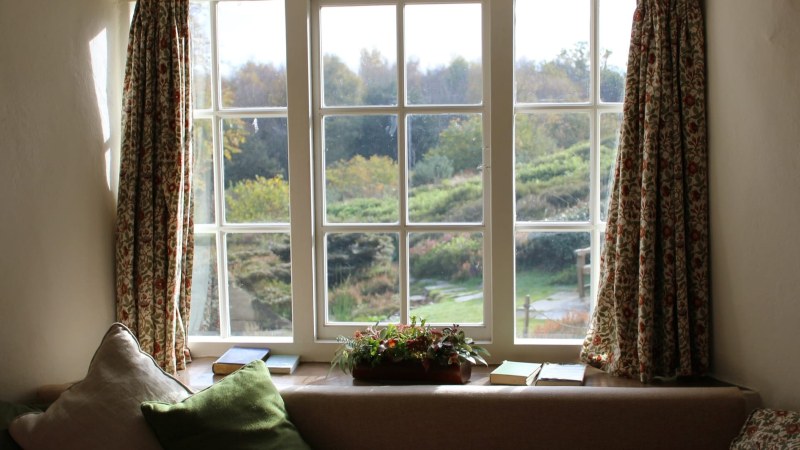 Whether you're renovating or building a brand new home, wooden windows are an appealing option. Some people may consider wood fixtures classic, traditional, or even old-fashioned, there are so many styles of wood window available right now that they can be designed to suit every taste. Besides versatility and variety of choices, there are many other reasons to opt for wood windows.
Benefits of Wood Windows
Durability – Properly treated wood house windows are less likely to warp or crack compared to vinyl. And temperature changes don't make them expand and contract like metal windows do, which can cause structural problems and degrade the insulation around the window.
Easy Maintenance – Maintaining wood windows is easier than you might think. As long as the wood is properly sealed, it will only need a gentle cleaning twice a year.
The Unique Beauty of Wood – Since wood can be painted or unpainted, it gives you more options. Many designers and homeowners like to leave the woodgrain visible to give a natural look. If you want to change things up later, you can always add paint.
Wooden Window Framing
All of these come with options of exterior color, interior wood finish and/or grille. Insect screens are also available for most models, as are tinted glass, textured glass, tempered glass, or decorative glass.
Double-Hung – A traditional rectangular frame. Both the upper and lower sashes slide open. They also tilt inward for easy cleaning.
Double-hung Radius Top – Much like the previous model but with a rounded top which can lend a stylistic gentleness to a home's design. The top sash does not open.
Sliding – Another traditional design but wider than tall, with one sash sliding horizontally.
Picture/Fixed Windows – These windows don't open but come in a wide variety of pleasing shapes and have an artistic feel.
Casement Flat Top – A casement window has a hinge on the side, allowing you to push it outward to open it. This maximizes air flow and gives an open-to-nature feel.
Casement Radius Top – Same as above but with a softer rounded top.
Awning Windows – These open outward on top-mounted hinges, which allows in a lot of air but keeps rain from coming inside. Their high placement also gives homeowners more valuable wall space to hang artwork to enhance their home décor.
Bay Window – Bay windows extend outwards. They come in a variety of styles but often look like three attached windows. One in the center front, flanked by two similar windows at an angle on either side. The interior space inside the bay window is often filled with some sort of woodwork, like a cabinet covered with a long cushion for seating.
Bow Window – A bow window is similar to a bay window and people often confuse one for the other. Unlike the three-window diagonal-side shape of the bay window, a bow window has more window panels (often casement windows) and slighter angles, giving it a softer arc shape.
Exterior Trim Options
All of these window options come with a variety of exterior trim options. Usually the biggest choice you need to make is between wood exterior or clad exterior. Windows with cladding materials are better protected from outdoor elements. Cladding comes in both aluminum and vinyl with options depending on your budget and preferences. Due to its superior dent-resistance qualities, aluminum cladding tends to be more prevalent in storm-prone areas, including Michigan. Vinyl cladding is generally more resistant to humidity, which can be helpful during Michigan's summers. Other exterior options to consider include wooden window shutters and wooden window boxes, also called flower boxes or window box planters. Both can be customized in shape and color to match the style of your home.
Interior Options
For the interior of your windows, you have a variety of wood finishes to choose from, as well as paint colors. And don't forget window treatments. You can opt for blinds, drapes or curtains. Some people forgo window treatments, but they do help in the efficiency and comfort of your home, and can add a touch of style as well.
Since 1900, the Mans family has served the lumber and building material needs of the Metro Detroit and Ann Arbor communities. Nicholas August Mans began selling coal and peat in the Downriver community of Trenton, Michigan. His business quickly expanded throughout Southeast Michigan, eventually including four lumberyards, two kitchen and bath design showrooms, floor coverings, kitchen flooring, a finished carpentry and millwork shop and an installed products division.
The Mans family continues to operate Mans Lumber and Millwork with the same customer-centered values on which N.A. Mans built his business. Mans employees undergo continuous education and training to ensure that customers have access to the latest product information and building techniques.