Can You Build A Wood Deck Over A Concrete Porch?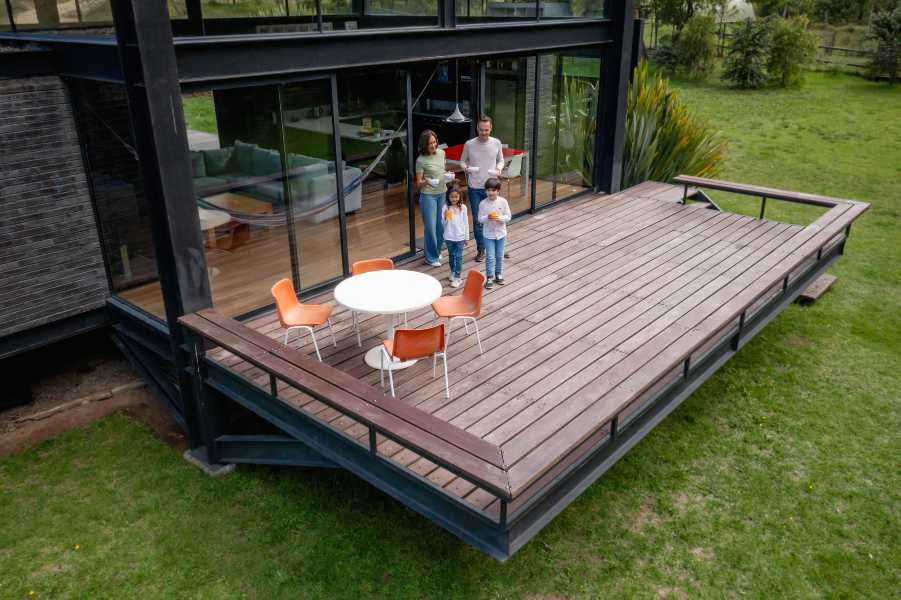 Many homes have a concrete porch or patio that has started to show its age. It may be cracked, stained, or uneven. If your patio or porch is looking as if it's seen better days, you don't have to live with it. There are several ways you can change it up and one way is to cover it up with a new deck. Building a deck directly over a patio or porch slab is simpler than a traditional deck because you don't need to set any supports into the soil.
Hiring a contractor to do this job would be the easiest approach, but if you have some DIY skills, this can be a project for you to complete yourself. To help you along, here are some tips that can help you to complete a deck you'll be proud of for years to come.
Prepare the Patio
One of the most important steps is to prepare the concrete slab. If it's badly cracked or if it slopes toward the house, you should use self-leveling compound to give you a solid surface to work with. If it slopes away from the house, water won't accumulate under the decking.
Design a Layout
Measure your patio and decide on a design for your deck. If you design it with all of the decking boards running in the same direction, it will be a little easier to build, but use your imagination if you want something unique.
Choose Your Materials.
There are a few different types of materials you may want to use on your new deck. If you like the look of wood, and who doesn't, you can use real wood decking or you can choose a composite material. Composite wood is built from a combination of wood fibers and PVC plastic. It looks like wood, but it's not prone to warping, swelling, drying, or splitting like real wood.
Build It
Start by laying sleepers on the concrete to support the decking. It's important to make sure that they are level, so you may need to use shims to help. Once you have the sleepers all in place, install the decking boards, add any trim pieces that are needed, and enjoy your new deck!
Mans Lumber & Home is a custom millwork shop offering premium moldings and lumber, kitchen and bathroom design, and more. Since 1900, the Mans family has served the lumber and building material needs of the Metro Detroit and Ann Arbor communities. Over 100 years later, we continue to operate our company with a customer centered focus. Our employees undergo continuous training and education to ensure that our customers have access to the latest product information and building techniques. With locations in Trenton, Canton, Birmingham, and Ann Arbor, we concentrate on providing quality building materials and outstanding customer service. If you would like more information about the products and services we offer, visit our website, give us a call at 734-237-7914, or drop by any of our four locations. We look forward to serving you!