Unlocking The Beauty Of Wood Flooring: Creating Stunning Patterns And Designs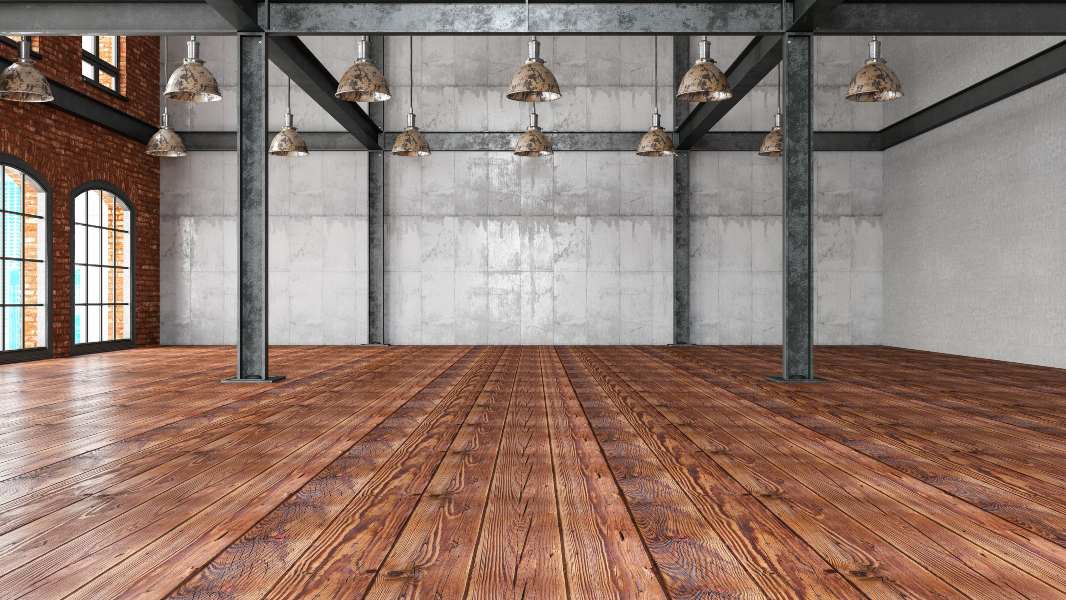 Unlocking the Beauty of Wood Flooring: Creating Stunning Patterns and Designs
Introduction
Are you considering wood flooring for your home or business? Wood floors are renowned for their timeless beauty, durability, and versatility. They can transform any space into an elegant and inviting environment, but did you know that you can take the appeal of wood flooring to the next level by creating beautiful patterns and designs? In this article, we'll explore the art of designing with wood flooring, and how you can make your space truly remarkable.
The Foundation: Quality Wood
Before diving into the world of intricate patterns and designs, it's important to start with quality wood flooring. Mans Lumber can provide an array of wood species, each with its unique color, grain, and texture. Popular choices include oak, maple, cherry, and walnut. The type of wood you choose will significantly influence the overall aesthetics of your design, so make sure it aligns with your vision.
The Art of Layout
The layout of your wood flooring pattern is where creativity starts. There are countless design possibilities, and your choices can impact the perceived size of a room and its visual appeal.
Classic Herringbone – Herringbone patterns are timeless and elegant. By laying the wood planks in a V shape you create a stunning visual effect that adds depth and character to your space.
Chevron – Similar to herringbone but with a slightly different angle, the chevron pattern offers a modern twist on a classic design. It can make your floor appear larger and the room more spacious.
Basketweave – The basketweave pattern creates a woven look by alternating rectangular and square wooden blocks. It's a great choice for adding a touch of sophistication to your space.
Diagonal – Laying your wood planks diagonally across the room can make a powerful statement. This technique draws attention to the floor and can create a sense of movement.
Parquet – Parquet floors are created by arranging small wood pieces into repeating patterns like squares, triangles, or diamonds. These patterns can be customized to suit your individual preferences.
Mix and Match -Mixing different wooden species or staining techniques can result in a unique and personalized floor pattern.
Playing with Color and Stain
You can enhance your wood floor pattern by using color and stain. Your choice of finishes can greatly impact the overall look and feel of your space. Dark stains can add a touch of drama, while lighter stains can make a room feel airy and open. Experiment with different finishes to find the one that best complements your design ideas.
Inlays and Borders
Consider adding inlays and borders. Inlays or decorative elements made from contrasting wood species or materials like stone or metal can take the form of intricate designs, medallions, or even custom logos. Borders can frame the central area of your floor, providing a polished and refined look.
Maintenance and Longevity
Creating a stunning wood floor pattern is a significant investment, so it's important to make sure that your design will last for decades. Proper maintenance is very important. Regular cleaning and sealing will protect your wood flooring, keeping it looking beautiful for many years to come. It's also important to protect your floors from excessive moisture, which can cause warping and stains.
Conclusion
Wood flooring isn't just about function; your wood flooring can be a canvas for creativity. With the right wood selections, layout, finishes, and embellishments, you can transform your space into a work of art. Whether you prefer classic herringbone or a bold diagonal pattern, your wood floors can be a reflection of your personal style. Don't just walk on the wood; create a masterpiece under foot that will captivate anyone who enters your room. With Mans Lumber at your disposal, the possibilities are endless.
For a large selection of wood flooring, check with the experts here at Mans Lumber & Millwork. We are a custom millwork shop offering premium moldings and lumber. Since 1900, the Mans family has served the lumber and building material needs of the Metro Detroit and Ann Arbor communities. Over 100 years later, we continue to operate our company with a customer centered focus. Our employees undergo continuous training and education to ensure that our customers have access to the latest product information and building techniques. With locations in Trenton, Canton, Birmingham, and Ann Arbor, we concentrate on providing quality building materials and outstanding customer service.
If you would like more information about the products and services we offer, visit our website, give us a call at 734-237-7914, or drop by any of our four locations. We look forward to serving you!