Lumber Trends In Home Design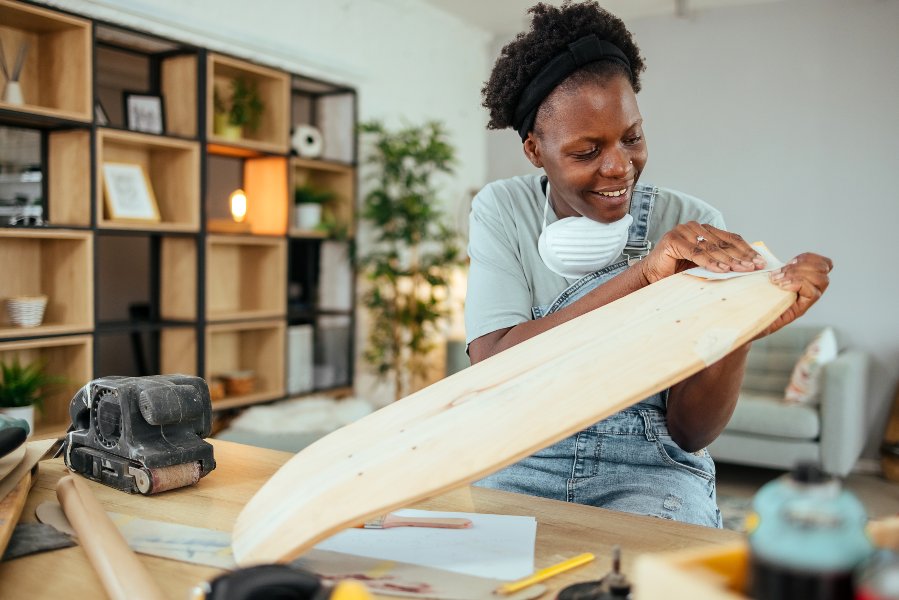 Why Lumber Is Becoming the Home Décor Trend to Watch
Just as fashions come and go, so too do interior design trends. What may be chic one year may not be the next. However, as more people focus on reducing their environmental impact, furnishing your home with wooden elements is expected to remain en vogue. Wood is a natural and sustainable building material used in everything from flooring and staircases to tabletops and furniture. As a major supplier of lumber in Michigan, MANS Lumber & Home explains why wood is a popular choice and why it's among the interior design trends to keep a pulse on in the coming years.
Why Do Modern Interior Designers Prefer Wood Elements?
Many modern homeowners and interior designers prefer wood because of its natural beauty and timeless appeal. Wood is a durable, long-lasting building material trusted for centuries, making it a practical choice for any home improvement project. It's also a versatile building material, coming in numerous varieties, each with its own attractive appearance and unique qualities. Whether you prefer the rich, darker color of hardwood trees, such as oak, walnut, or maple, or the paler aesthetics of softwood trees, such as cedar, pine, or fir, wood complements any home décor and style. Wood that has been sustainably sourced or reclaimed offers an eco-friendlier option than many alternatives. It's also easy to work with, making it preferred by professional builders and do-it-yourselfers alike.
Create a Relaxing Atmosphere With Wood Walls & Flooring
Fewer building materials are as coveted as natural wood due to the warmth and coziness it brings. Create an atmosphere of rustic relaxation in any room of the house with hardwood flooring and walls. Natural wood walls and floors evoke a sense of comfort and luxury, making them a home décor trend that's here to stay. Wood floors make a space feel more open by helping you maximize the natural lighting, while accent walls made of wooden planks or panels give a room an inviting focal point. If your home's exterior could use a transformation, natural wood decking can help you create a peaceful outdoor oasis. Mixing and matching various types of wood throughout your home allows you to express your creativity with one-of-a-kind textures. Many designers blend wood with other building elements, such as glass, metal, or concrete, to give indoor and outdoor spaces more depth and character. There's no "one size fits all" when working with natural wood!
Beautiful Wood Cabinetry for Your Kitchens & Bathrooms
Wood cabinetry makes a gorgeous choice if you're looking to remodel your kitchen or bathroom. Wood cabinets are as functional as they are pleasing to the eye. They're highly durable and versatile. Matching them to other kitchen or bathroom design elements is easy. Wood cabinets come in many colors, shades, species, and textures, allowing you to create your dream living space without breaking the bank. Whether you prefer a rustic farmhouse or more contemporary style, wood cabinets are beautiful and customizable, with various stains and finishes available. A few of the most popular options include:
Maple
Walnut
Cherry
Alder
Poplar
Hickory
Red oak
White oak
Bring Natural Beauty Inside Your Home With Wooden Furniture
Furniture trends often change with the times, but wooden furniture is an unbeatable classic. Modern wood furniture comes in various colors, finishes, and styles to help you personalize your space. Adding wood furniture, plants, and other accents makes it feel like you're bringing the best of the outdoors into your interior living spaces. Many studies suggest natural wood furniture and surfaces can also have positive health effects, helping to create a calmer atmosphere to reduce stress and anxiety.
Soften the Edges With Wood Stairs, Arched Doorways, & More
If you want to soften the edges of your home remodel, rounded elements are becoming a popular home design trend. From elegant curving staircases to arched doorways, modern home design is about creating harmony. Rounded designs and softer edges create comforting lines that can make any space feel more comfortable and homely. Wood ceiling beams are also becoming a desirable home trend, adding more depth and dimension while lending structural support to fireplace mantels and more.
Get Quality Lumber for Your Next Home Improvement Project
If you need lumber in Michigan, look no further than your nearest MANS Lumber & Home location. We provide high-quality building materials to customers in Canton, Detroit, Ann Arbor, Birmingham, Trenton, and many other surrounding areas. We also provide premium design and installation services for all your interior and exterior home remodeling needs. Whether you need your beautiful new wood flooring or cabinetry installed, our experts would be happy to lend a helping hand. Please visit one of our showrooms to get inspired by our wide selection, or contact us today to request an estimate!