How To Keep Wooden Doors From Warping?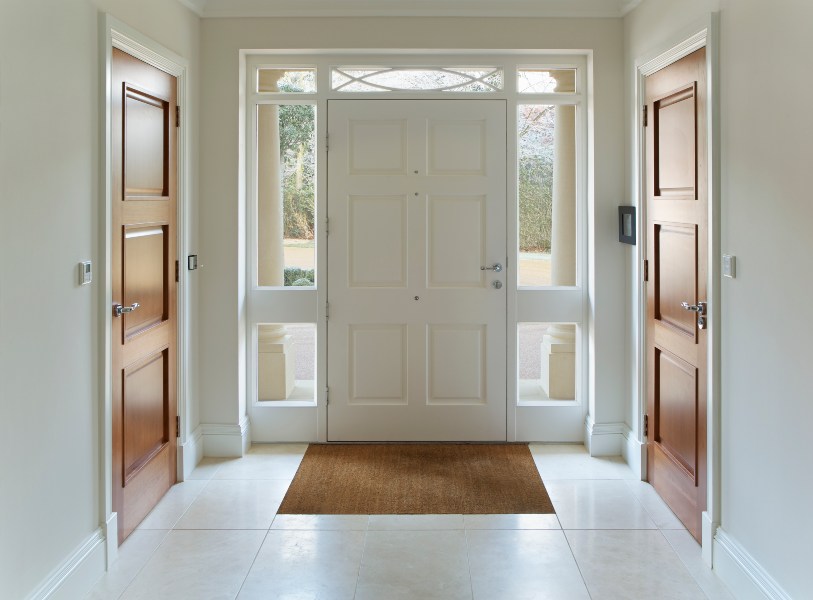 The front door is the gateway to your home. It's the first thing people see when they come to visit, and the last thing they'll see on their way out. Naturally, you'd like for your front door to make a good impression, and to last for a long time, but your front door can take a beating from the weather.
If your front door is made of wood, you may be wondering how to keep it looking its best, and to keep it from warping. Here are some tips on how to fix a door that's warping and how to prevent warping in the first place.
What is Warping?
Door warping has to do with moisture content. If the wood in one part of your door is drier compared to other parts, it will shrink faster and cause stress which can lead to a change in the shape of the wood. Essentially warping is caused by differences in moisture content. In the winter, the inside of your door can be dried out by your heating system, while the outside is cold and wet. This can also cause warping.
How to Prevent Warping
While you can't control the weather, there are some things you can do to prevent warping.
Seal your door-applying a high quality polyurethane sealant on all surfaces of your door can help to keep moisture out of the wood. Be sure to apply it to all 6 surfaces of the door, including the top and bottom edges of the door.
Polish the door regularly-in addition to making your door look better, regular polishing can help it to retain its finish and keep it from warping.
Choose a weather resistant wood-some woods offer better protection from the weather than others. Cedar, Douglas fir, and while oak are three examples. While these woods are more expensive than others, the additional investment will make your door last longer.
Use a humidifier-a dehumidifier may help by controlling the moisture in your home.
Nothing lasts forever, but by taking these precautions, you can help your exterior doors looking their best for years to come.
Mans Lumber & Home is a custom millwork shop offering premium moldings and lumber, kitchen and bathroom design, and more. Since 1900, the Mans family has served the lumber and building material needs of the Metro Detroit and Ann Arbor communities. Over 100 years later, we continue to operate our company with a customer centered focus. Our employees undergo continuous training and education to ensure that our customers have access to the latest product information and building techniques. With locations in Trenton, Canton, Birmingham, and Ann Arbor, we concentrate on providing quality building materials and outstanding customer service. If you would like more information about the products and services we offer, visit our website, give us a call at 734-237-7914, or drop by any of our four locations. We look forward to serving you!